A Story of Passion, Compassion, and Engineering Innovation 
The DynAccess story began before the company was founded, when Joachim Grenestedt, a mechanical engineering professor at Lehigh University, wanted to help one of his former students who had lost the use of his legs to paralysis in a serious mountain biking accident. An avid skier, Joachim urged the young man to join him on the mountain.
"I thought it would be good for him to get out in the fresh mountain air and do something fun and challenging. I had come across adaptive ski programs and love what they do," he said.
Upon accompanying him to an adaptive ski program in upstate New York, Joachim was appalled to see how many of the monoskis used by paraplegics were broken, and he noticed many design flaws.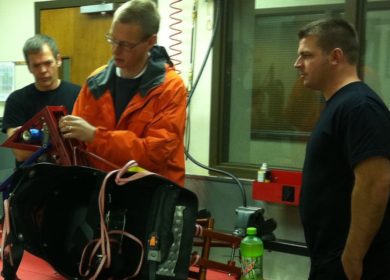 He set out to design a better monoski and recruited Lehigh mechanical technician Bill Maroun to collaborate with him. Key to the process was Joachim's education and expertise in designing, manufacturing and operating advanced vehicles including boats, race cars and aircraft. Integral also was a connection with Penske Racing Shocks.
"Paraplegic skiers can't use their legs to absorb bumps, so the ski has to do the work," said Joachim.  "Penske designs the best performing shock absorbers, hands down." In collaboration with Penske, a custom shock for the new monoski was developed.
After extensive research, discussions with adaptive ski racers and several interim designs, the team produced a new monoski that was lighter, easier to turn, and more durable. Getting on and off the lift was much easier. It was also more customizable and could be dialed in to fit any skier. The ski was subsequently gifted to the student.
The new monoski's outstanding performance, durability and cool looks created a substantial buzz in the adaptive skiing community, with other skiers wondering where it had come from. As a result, DynAccess was founded by Joachim's wife Chiharu "Channy" Tokura, who wanted to make the new monoski available to more people.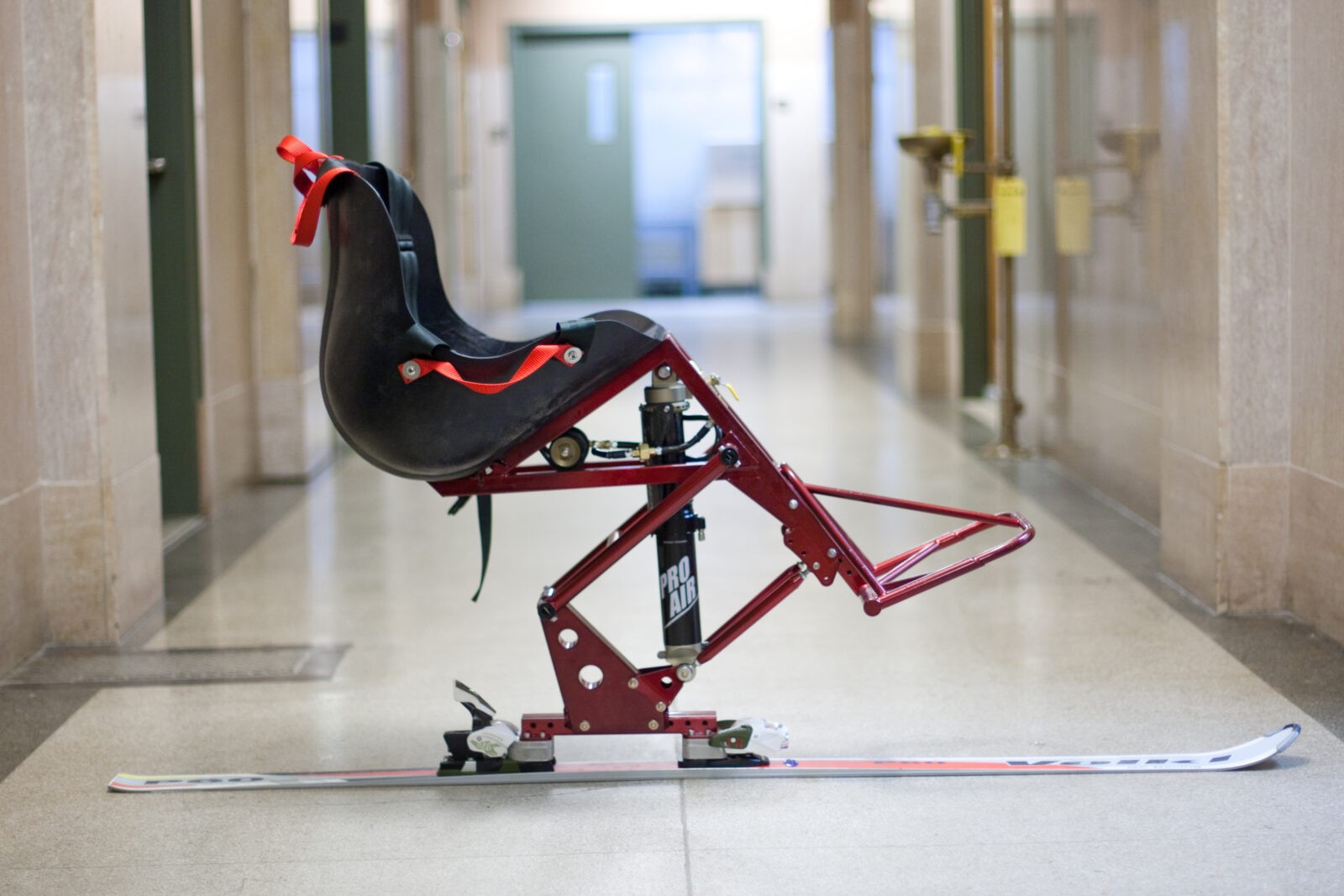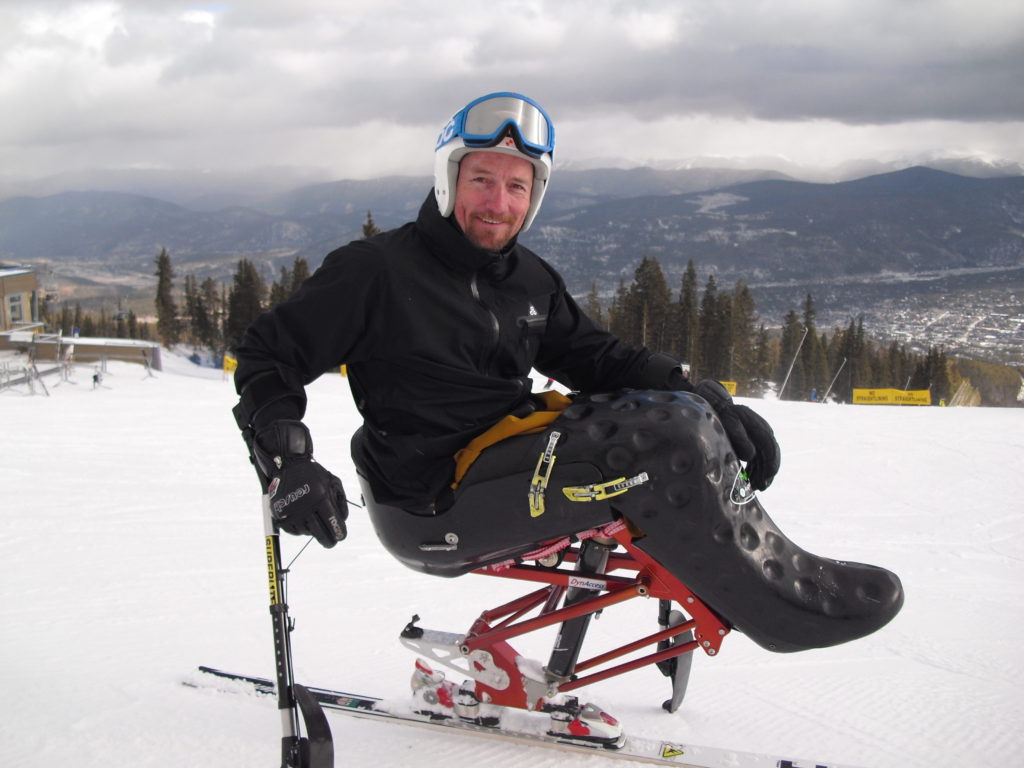 Getting the Word out to the World
Initial marketing efforts of a slightly modified version–the Torque 1—took place at the Ski Spectacular in Colorado, one of the nation's largest winter sports festivals for people with disabilities. It was here that the DynAccess team began doing demos and meeting potential customers. At first it was slow going. But then Joachim met monoski pioneer and five-time Paralympic medalist Chris Young, who was willing to give the new monoski a try.
It was a major turning point. Young not only adopted the new monoski, but also won a Gold medal in Downhill at the World Cup Finals in Sochi, Russia in the same season. It was the first of many medals for DynAccess skiers. It wasn't long before other Paralympic skiers like the United States' Tyler Walker and Mexico's Arly Velasquez were also skiing and winning with DynAccess skis.
Innovation and Collaboration Spawn the New Hydra
Because innovation and collaboration are in the company's DNA, DynAccess also teamed up with former Swiss (able-bodied) National Ski Team member and National Ability Center adaptive coach Marcel Kuonen to create the new Hydra, a monoski that Chris Young calls "The next generation monoski."
Marcel's wife, four-time Paralympian Stephani Victor, came out of retirement because of the Hydra. She had two more outstanding seasons and won Gold with it in her final race before finally retiring after 20 years as a dominant alpine sit-ski racer.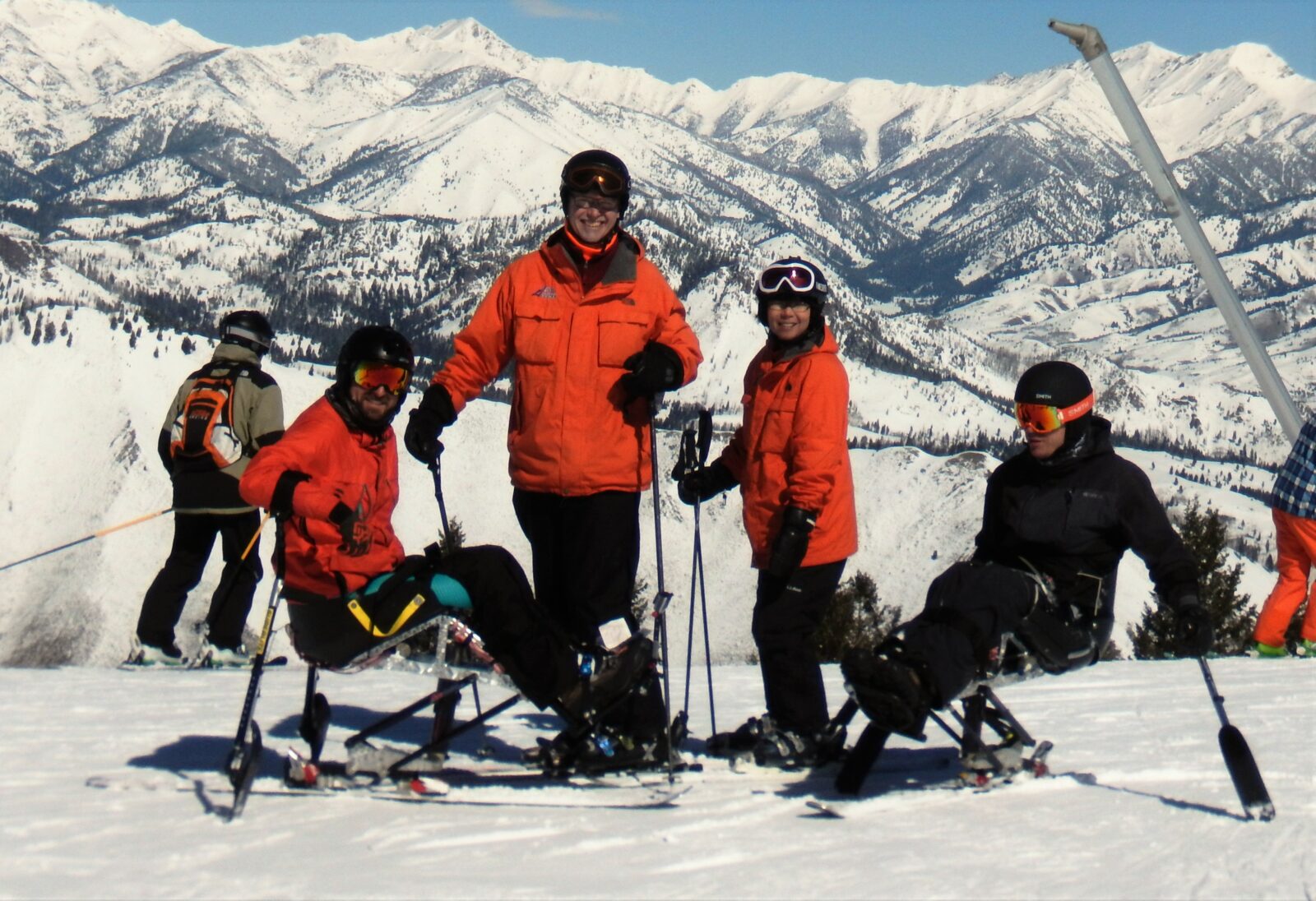 DynAccess Prioritizes Skiing with Customers
In addition to technically innovative, high quality monoskis, DynAccess is also known for its aggressive commitment to get out on the snow with its customers. The DynAccess team demo's skis around the world to potential new customers, and skis with existing customers to adjust and tune their setups to make sure they still love their skis.
Take a look at the "Upcoming Tours and Demos" section of the Home page for a chance to meet the DynAccess team!
DynAccess Monoskis
excel in Racing
In a very short time, DynAccess has evolved from a company that no one knew to a major company that provides monoskis to the U.S. National Paralympic team, U.S. Paralympic Development team, and other race teams in the United States and in several other countries. DynAccess' monoskis are also embraced by many adaptive programs in North America. Their monoskis have become one of the top choices among those who aspire to or are now racing.